Redefine banking,
together
XREX, a blockchain-enabled financial institution, collaborates with banks, regulators, and users to redefine banking together. We offer enterprise-grade banking to SMBs and novice-friendly financial services to individuals globally.
XREX Makes History in Singapore!
XREX makes history by being the first and only Taiwanese VASP to receive the Singapore MAS Major Payment Institution (MPI) Licence In-principle Approval
What's good on XREX?
Average 0.1% transaction fees on XREX
The safest fiat-crypto exchange with USD support
Financial access and payment guarantee for everyone
Decades of collective cybersecurity experience
We provide new and better ways
No more high fees, dollar crunch, cash flow shortages, and fear of being scammed
BitCheck
Escrow without hassle
The most secure online payment guarantee to escrow funds for global transactions. Complete deals at your fingertips.
Explore BitCheck >
Exchange
USD, Bitcoin, and more
Buy and sell crypto with ease. USD, Bitcoin (BTC), Ethereum (ETH), USDT, XRP, BCH, and more are supported.
Explore Exchange >
XREX Clubs
Your trusted financial network
Expands your networks and business partnerships with social interaction, micro-financial services, and community power.
Explore XREX Clubs >
Why XREX
The XREX team consists of world-class cyber security experts, TradeTech
professionals, digital currency specialists, and talents from all over the world.
Co-founders
"I am extremely lucky to have participated in the internet revolution in the 20th century, which changed the world forever. As a technologist, an entrepreneur, and a cybersecurity expert, I keep wondering what's the next technological revolution I can participate in and create tremendous impacts to people in need. I believe financial inclusion is where I want to contribute."
Advisors
We are honored to have world-renowned experts join our advisory board to redefine banking together.
Michael Terpin
Founder and CEO,
Transform Group
Learn more >
Our Investors
XREX is backed by government, banks, public companies, and international venture capitals.


SBI Investment (TYO:8473)
Financial conglomerate spun off from Japan's SoftBank (TYO: 9984). Leader in the blockchain cross-border settlement space with investments in Ripple, R3, and anti-money laundry (AML) leader Elliptic.


Global Founders Capital
Global VC with offices in 16 cities; exists includes Facebook (NASDAQ:FB), LinkedIn (NASDAQ:LNKD), Slack (NASDAQ:TEAM), Trivago (NASDAQ:TRVG), Canva, Skyscanner (NASDAQ:TCOM), Lazada, Revolut, and Zalando.


ThreeD Capital (CSE:IDK)
Canadian publicly-traded VC firm focused on opportunistic investments in Junior Resources, Artificial Intelligence and Blockchain sectors.


AppWorks
The largest accelerator in Greater South East Asia, managing 3 funds at US$ 176 million; portfolio includes 17LIVE (NYSE: YQ), 91APP (TWSE: 6741), Lalamove, KKday, ShopBack, Carousell, and iCHEF.


CDIB Capital Group (TWSE:2883)
Taiwan's largest financial group and top 10 public companies by market cap, owning KGI Bank (TWSE:2837), KGI Securities (TWSE:6008), and China Life Insurance (TWSE:2823).


Metaplanet Holdings
European VC making long-term bets and back mission-driven founders. By Skype's co-founder Jaan Tallinn.


E.Sun Financial Holding (TWSE:2884)
Taiwan's leading financial holding company, owning E.Sun Bank, Union Commercial Bank in Cambodia, E.Sun Securities, and E.SUN Investment Consulting.


Systex (TWSE:6214)
Taiwan's largest IT services company with 4000+ employees. Focuses on the financial and banking industries, and has offices in China, Hong Kong, Singapore, Indonesia, Malaysia, Vietnam, and Cambodia.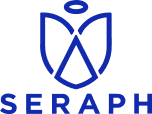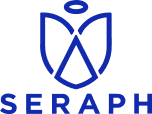 Seraph Group
US-based angel fund encompassing 10 funds, 106 investments, and 21 exits.Its investment portfolio includes CipherTrace, AreaMetrics, Catavolt, Elph, Drapr, Button Wallet, and The Long Term Stock Exchange.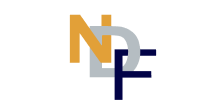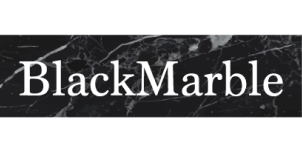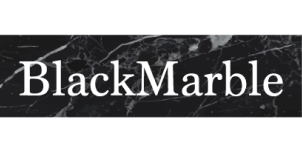 Black Marble Capital Management
Prominent VC in APAC with successful exists, including YAGEO (TWSE:2327), UMC (TWSE:2303), DLink (TWSE:2332), EirGenix (TWSE:6589), and Armorize (NASDAQ:PFPT).


New Economy Ventures
Invests in next generation B2B companies in the fields of AI, big data, and blockchain. The NEV team amasses more than 20 years of venture and investment experience.




WI Harper Group
US and Asia Pacific VC with 100+ successful exits, including Appier (TWSE:4180), DivX (NASDAQ:DIVX), Creative Technology (SGX:C76), CommerceOne (NASDAQ:CMRC) , Intraware (NASDAQ:ITRA), ISSI(NASDAQ:ISSI), and PChome (TWSE:8044).


Outliers Fund
Outliers Fund was founded by research scientists, angel investors, and venture builders from MIT in 2016. Outliers Fund I (2016-2018) / Outliers Fund II (2018-2021) returned 16x / 11x respectively. Outliers Fund III (2022-2026) has been deployed on Ethereum through Syndicate for all benefits of a venture DAO.
Licenses and registrations
Compliance and security are in XREX's DNA
US FinCEN
Money Service Business
Canada FINTRAC
Money Service Business
Lithuania FCIS
Crypto Wallet
Lithuania FCIS
Crypto Exchange
Estonia
Trust and Company Service
Estonia
Operating as a Financial Institution
Taiwan FSC
Virtual Commodities Exchange
Taiwan MOEA
Third Party Payment
As seen on
XREX is featured on global media. Find out more about us in the articles.
Newsletter
We'll update you with the most exciting products, features, and our progress.
Register here to know more about us.