About us
Founded in 2018 and headquartered in Taipei, XREX comprises a team of world-leading experts in cybersecurity, fintech, compliance, and cryptocurrency.
Co-founders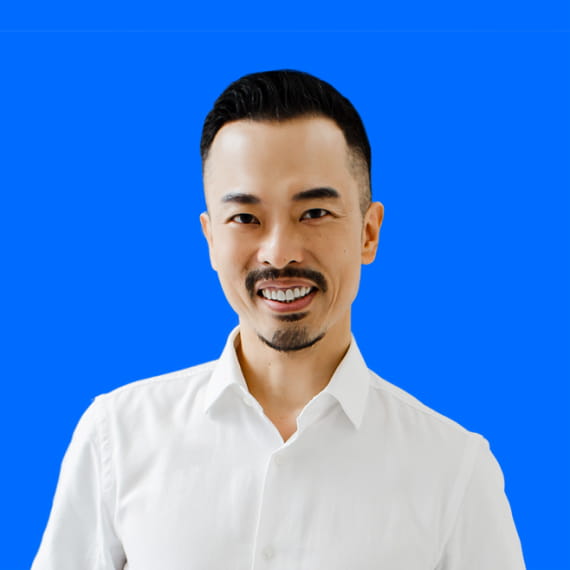 Born and spent many years of his early years in the US, Wayne Huang is an internationally-recognized cybersecurity expert instrumental in developing innovative blockchain-based solutions currently used in several emerging markets that help cross-border merchants to overcome the dollar liquidity shortage issue.
Read more
Read more
As a leading technologist, Wayne has a deep understanding of how technology, if used correctly, can be used to bring positive changes to the world.
Before founding XREX, Wayne served as VP Engineering to Proofpoint (NASDAQ: PFPT), where he spent 5 years building and growing TAP (Targeted Attack Protection) from 0 to $350M+ in ARR (annual recurring revenue), servicing 9 of the top 10 US banks, and 56 of Fortune 100.
Prior to Proofpoint, Wayne was Co-Founder and CEO to Armorize Technologies, which was successfully acquired by Proofpoint in 2013.
Wayne frequently speaks at cybersecurity and blockchain conferences, including: ABS 2020, 2019, Chain-in 2018, BLOCKConscious Summit 2018, SecTor 2018, Blockchain Technology Conference 2018, Swiss Cyber Storm 2018, BlackHat US 2010, BlackHat APAC 2017, DEFCON 2010, RSA USA 2007, 2010, 2015, 2016, RSA APAC 2015, Hack in Paris 2017, Troopers 2016, AusCERT 2016, Virus Bulletin 2016, SteelCon 2016, Hack.lu 2016, HackFest 2016, SyScan Taiwan 2008, 2009, OWASP Asia 2007, 2008, Hacks in Taiwan 2006, 2007, WWW 2003, 2004, and PHP 2007.
A diligent blogger about cyber threats, Wayne's research has received worldwide media coverage, including reports in Reuters, Forbes, IDG, USA Today, Wired, Dark Reading, The Register, The Hacker News, HackerNoon, SC Magazine, eWeek, Threat Post, CSO, and Krebs on Security.
Wayne received a PhD in EE from National Taiwan University, and a BS and an MS in CS from National Chiao Tung University. He holds two US patents on source code analysis.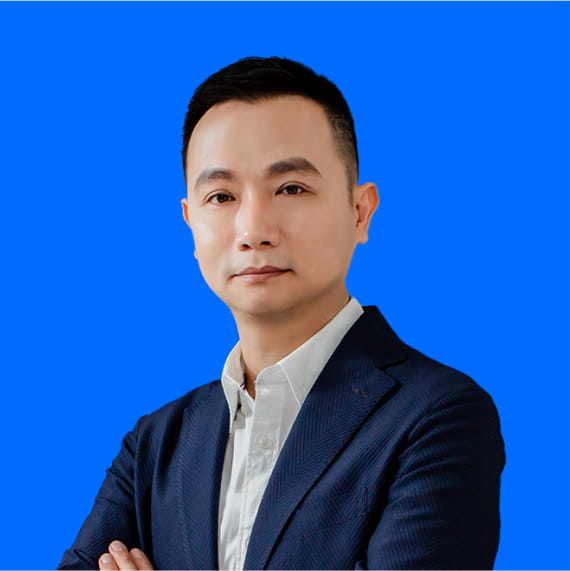 With a strong background in economics, Winston Hsiao is a serial entrepreneur and active crypto trader. Winston founded Taiwan's first Bitcoin exchange BTCEx-TW in 2013, and has invested in seed equity rounds of many crypto startups. Winston is also Founder & CEO of Verico International, a consumer electronics brand.
Read more
Read more
Born in Taiwan, Winston grew up in India and majored in economics at Savitribai Phule Pune University, where he graduated with First Class Honors.
In 2018, Winston co-founded XREX, an exchange service provider. He serves as Chief Revenue Officer. Winston divides his time between Taipei and India.
Board members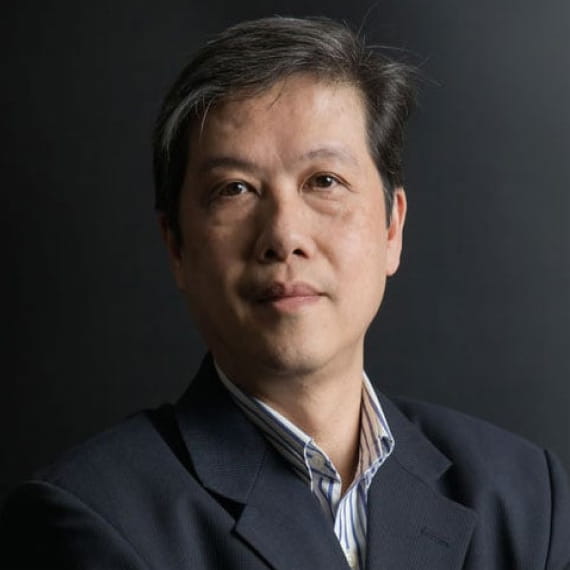 Jerry Horng
Read more
Read more
Mr. Horng is the president of Blackmarble Capital Management and is responsible for the investments in the U.S. and the Greater China region. Mr. Horng has been with Blackmarble since 2016 and brings over 25 years of high tech industry knowledge and strategic investment experiences. Prior to joining Blackmarble, Mr. Horng was the Managing Director at H&Q Asia Pacific (Taiwan).
Mr. Horng received his BSEE degree from National Cheng Kung University(Taiwan) and MSEE degree from Northwestern University(USA). Mr. Horng has served on the board for various companies which include: JetBest (4741.TW), MegaPro BioMedical, Groundhog Technologies, XREX and Wide Faith Foods.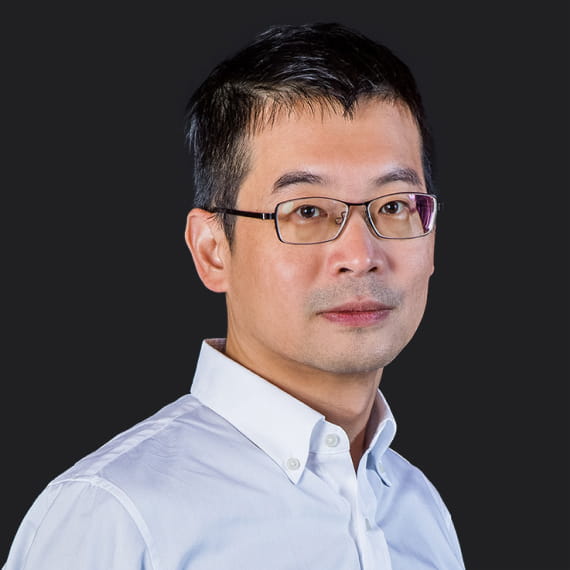 Joseph Chan
Read more
Read more
Joseph is a Partner who joined in 2013 and has since covered our "kitchen" — portfolio management, operations and advising startups on finance and fundraising. He is also in charge of connecting the ecosystems between Japan and Taiwan. Prior to AppWorks, Joseph spent 11 years with the CID Group, a Greater China leading venture firm, where he helped raise US$575M across multiple funds and headed portfolio management. Prior to that, Joseph served as a Manager of Backbone Network at Gigamedia, a NASDAQ-listed broadband ISP. Joseph earned his Master in Agriculture Machinery Engineering from National Taiwan University. He is native in both Mandarin and Japanese.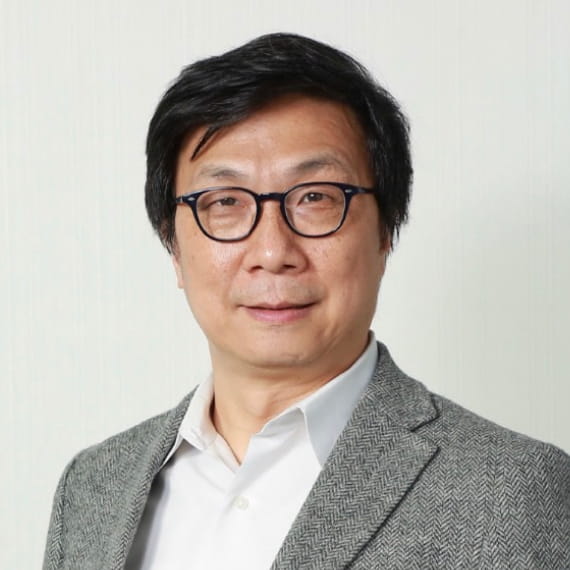 Ryan Kuo
Read more
Read more
Ryan Kuo is the Vice President of CDIB Capital Management and President of CDIB Capital Innovation Advisors, focusing on early-stage investment. He is the leader of a new startup fund in CDIB. This new startup fund will have an accelerator program to help new startups to access CDIB's portfolios' corporate resources. Ryan is also the fund manager of Alibaba Taiwan Entrepreneurs Fund.
Ryan served on the board of directors of Honchuan, JoChu and STL. He currently serves on the board of a cloud technology company Zentera. Ryan also became the mentor of epoch foundation "Young Entrepreneurs of the future" and accelerator "Garage+" since 2008.
Before joining CDIB, Ryan was the co-founder and CEO of MosArt semiconductor corp. He leads R&D and marketing department
Join the XREX Team
Be Hungry, Be Humble