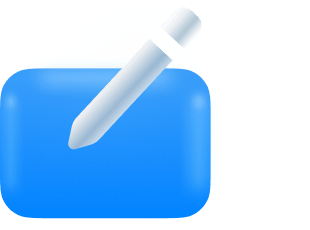 BitCheck
The most secure online payment guarantee to escrow funds for global transactions
BitCheck reduces uncertainty in cross-border trade and global transactions by providing secure, timely, and trustworthy online escrow service. Send and receive cryptocurrencies and funds with the lowest risk.

Trustworthy
+
-
BitCheck acts as an independent third party, withholding payment until everyone fulfils their responsibilities in the transaction.

Timely
+
-
Send and receive BTC, ETH, USDT, BCH, XRP, and more easily and timely. Run your global business and transactions at your fingertips.

Secure
+
-
BitCheck only serves verified users. Your security is always our top priority. BitCheck is supported by XREX, a team with decades of collective cybersecurity experience.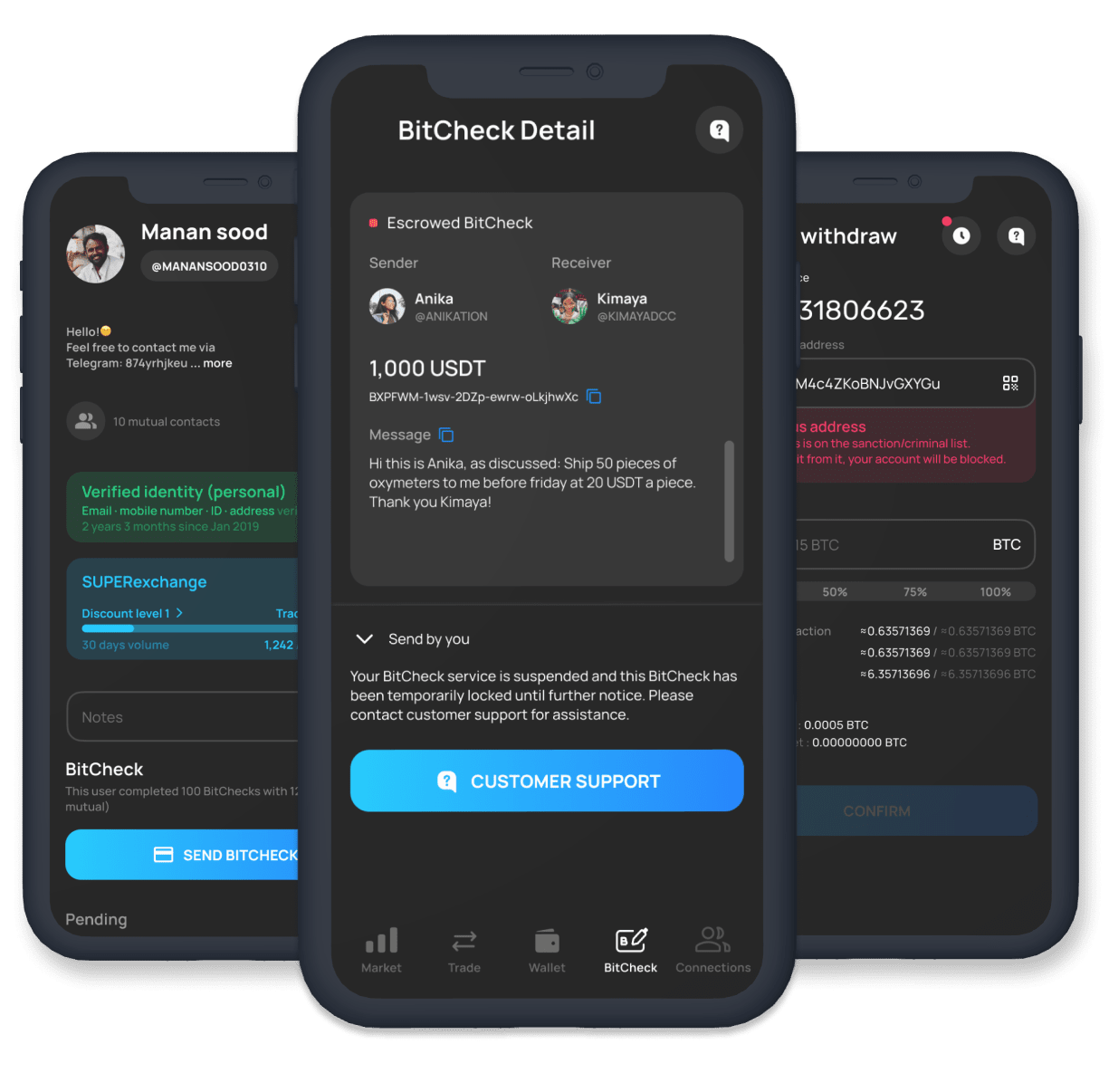 What do our users say
Being a freelancer, it's always essential to get paid for services rendered on time. Before, I used escrow.com but charges were quite high, but still I paid them to have certainty of payment on time. But for Crypto there was no solution, so now Bitcheck can be used for Crypto escrow without any charges.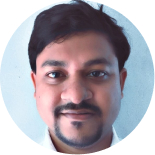 Milan Parai
Freelancer, SEO & Marketing Expert
BitCheck is a beautiful escrow solution to the business world with its transparency and real-time essence. A link between fiat and cryptocurrency, and a powerful tool indeed.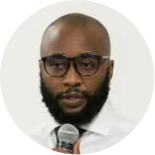 Tumelo Ramaphosa
Founder & CEO, StudEx
BitCheck is the most secure cryptocurrency transaction method with an escrow nature. It makes trading extremely timely and elegant.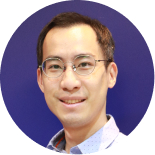 John Chen
Co-founder, convertCASH (Thailand)
Why BitCheck
Business payment
Utilize USDT, USDC, and cryptocurrencies for your global business payments via BitCheck. All users are verified with public profiles. Make deals with trustworthy partners.
Swap stablecoins and crypto to USD on XREX instantly and withdraw USD to global bank accounts.
International transfer
With BitCheck, anyone can send funds home without hassle.
The sender sends crypto via BitCheck and the receiver simply converts crypto to USD. The funds can be withdrawn to local bank accounts.
P2P Transaction
Experience a smooth online P2P transaction via BitCheck. The escrow service solves trust issues as both sides are verified to minimize the risk of fraud and scams.
No fees!
It may cost up to 6% to send funds across the border. BitCheck is free during the promotional period.
Get Started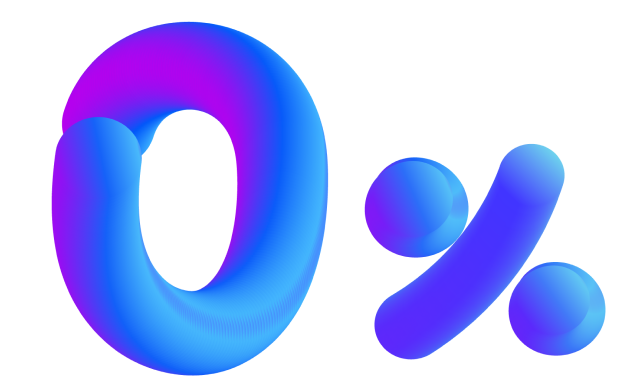 For corporate accounts and business purposes
Consult XREX business specialists
$300,000,000+ escrowed
Enjoy the most secure online escrow service for global transactions with the lowest counterparty risk. Escrow without hassle!
Download
the app now